For most of the decade-long traders, they know the value of zero brokerage. When my father taught me how to trade in 2013, the first thing he explained at what cost, the profit booking is viable. Well Zerodha completely disrupted that. Most of us shifted to Zerodha, not because of the brokerage but rather as an escape from the bank-based unresponsive online platform. The franchise created by the Kamath brothers extensively relying on tech and word-of-mouth marketing, a unique feature in the start-up space in India. Here is my take on the India's profitable bootstrapped company which evolved from a discount broker to a tech company and beyond.
The making of Zerodha
Founded by two astute derivatives traders Nithin and Nikhil Kamath in 2010, who found a gap which could be disrupted – The cost of brokerage. Being in the industry for more than a decade, the brothers understood that charges took away a chuck of profits. To address this, Zerodha launched a Rs. 20 flat rate brokerage plans, catering the F&O segment of traders. Later, it went to add functionality of performing cash trades (delivery purchase) to its platform.
It was well received by the industry, amongst the first in the country to do away with full-fledged broking/advising to only focus on trade execution. With Kailash Nadh joining as CTO in 2012, Zerodha embarked its journey as the tech broker. By building a strong backend infrastructure, adaptable to scale, it first went on to launch a desktop trading platform. But Zerodha Technology breakthrough came with Kite.
The Kite story
Launched in 2015, the minimalist web-based trading platform received a lot of attention. With three overhauls in its 5-year journey, it has been able to re-engineer Kite (2017) and focus on a mobile friendly approach (2019). The 30-member tech team has been able to give a data-rich platform for traders.
Is tech enough for growth? Well, not really. Zerodha started with a focus to serve the F&O traders segment. But for real growth, the delivery-taking traders were the key in the puzzle. Low brokerage plans did not help in major growth in user base. Along with the launch of Kite, Zerodha announced zero brokerage on delivery trades, which could cost a loss of 15% revenue.
Did it work? A clientele from 17500 in 2014 rose to 1.19 Lac in 2016, to grow to 8 Lac in 2018. Well, it did. The tech combined with zero brokerage helped it garner a lot of retail investors in India. Today with over 2.5 million clients and 1.3 million active users, Zerodha accounts to more than 10% of retail volumes in India.
When zero pricing was started on brokerage, little did Zerodha envision the user base it would amass.
Why PayTM and Twitter say a story
In 2017, Zerodha launched Coin, the direct mutual fund platform. No recommendations. No distributor commission – just mutual funds. It would save up to 1.5% of distributor commission incurred in buying mutual funds. But here comes the catch. After first Rs. 25000/- investment, Zerodha would charge a flat Rs. 50/- per trade. It acted as a disincentive in adoption. Why? When no direct MF platforms charge, it becomes difficult to justify the value.
The stock trading user base in India is very small. This means, there is a lot of place for inorganic growth. PayTM, who claims to have onboarded 1 million broking accounts and competes to sell mutual funds also caters the same user segment. PayTM could evolve as a serious competitor, which prompted Zerodha to slash any charges on mutual fund transactions on its platform to up the ante. It also competes with ET Money, Groww to name a few. The game is getting tougher for the bootstrapped company, as unlike traditional brokers, PayTM is coming after its user base.
Uptime is the key for any trader. The ability to execute a trade at any point of time is the most important criteria to be met. While Zerodha has been in the news (Recent: – Stimulus package by Modi Government) when it could not complete trades due to flapping (tech failure), the users have taken Twitter for the storm. With memes and tweets, it proves that despite other brokers face similar issues, it reiterates the active user base Zerodha is sitting on – The young millennial population.
Zerodha is currently catering a young user base. 70% of the user base are under 35 years old, with 60% of the users, used Zerodha for their first trade. Zerodha's vision has focused on transparent pricing (first in India to launch a margin calculator) and building an amazing product.
Covid-19 has got people into three things (CTC) – Content, Trading and Courses. Consumption and writing content are at all-time high, so are doing online courses. Zerodha has also witnessed a 100% growth active user base and account opening. It seems like Zerodha's word-of-mouth publicity worked. New traders always ask their friends doing trading for years. Covid-19, just exemplified the same. Well, what next?
Teach them to catch the fish – Zerodha Varsity
Unlike full-fledged broking platform, Zerodha does not give stock recommendations. With first time traders joining the platform, they need to learn the tricks of the trade. The ability of the traders to understand why they are losing money or how can they smartly trade would drive active user base. Zerodha Varsity was launched in 2015 with the same intention with a blog-connect to keep the users engaged on the platform. In 2019, it went on to launch the Varsity App and content in Hindi too.
What is common between Finception (Finshots) and LearnApp. Both are funded by Rainmatter, the start-up incubator funded by the Kamath brothers. Finception focuses on making financial content simple for its readers (currently has over 1 Lac subscribers) while LearnApp focuses on selling finance content to users at a fee, videos curated from top fund house professionals. They have been leveraging their existing partnerships, in order to extend their educational vision (Finception in collaboration with Zerodha launched Finshots Markets in June 2020).
In the end, everything leads to Kite.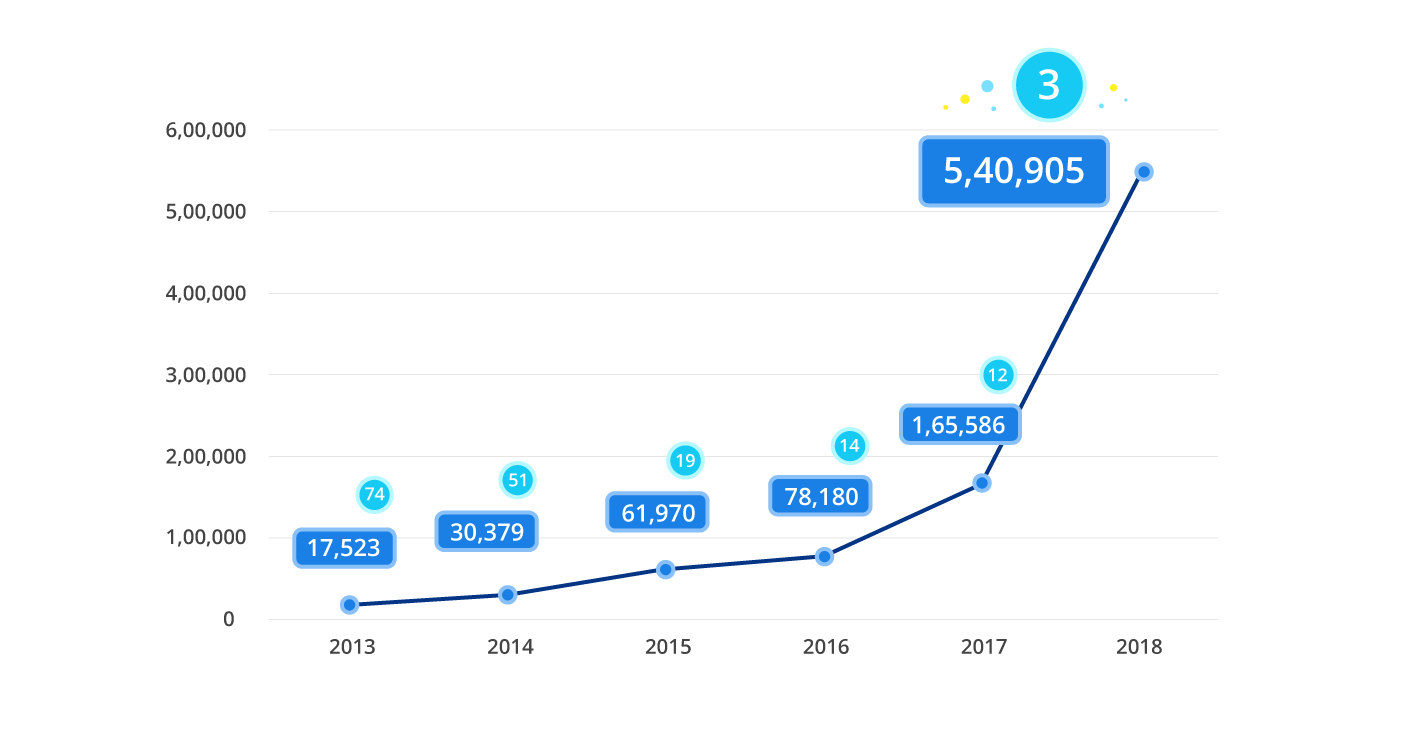 Rainmatter to Kite and beyond
Launched in 2014, the Rs. 50 crore fund follows two principles – Keep exposure limited to $1M per start-up and look for a possible integration with Kite. By funding start-ups like Cred, Zerodha has been in the forefront to recognize new tech. It has invested in the tax filing start-up Quicko and low-cost portfolio start-up Smallcase to cater its Kite user base. The focus has been to make Kite as the one-stop destination for its traders.
Till date it has invested in over 15 start-ups, mostly in the seed money or early stage funding phase, thereby enabling it to maximize gains. The focus has been to invest in new technologies which could later alter the way the financial sector is perceived.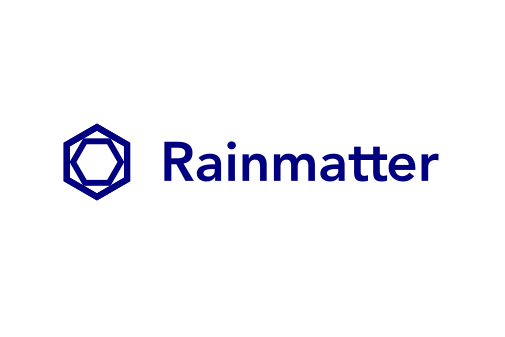 Despite the zero pricing of brokerage and mutual fund distribution, the focus for profits and transparency is still undeterred. It recorded a profit of Rs.350 crore in FY19, with over 15% of its revenue coming from its own trading desk. It offers loan-against securities to its clients and has also applied for a Mutual Fund license too. Its model in an era of zero charges (example: – MDR) is something to watch out for.
In 2019, it established a $2M minimum Alternative Investment Fund named True Beacon. The Kamath brothers, unlike other funds does not charge for distribution or brokerage. Rather they take a 10% cut in the profits over the investment. In its first year, it was able to beat the benchmark giving 14% absolute return. With a defensive investment strategy to mitigate volatility, it wishes to ascertain the importance it gives to accountability in the industry.
In the future, it has hinted to enter the advisory business too. No marketing budget or PR expenditure, it would be interesting to see how Zerodha competes with the likes of PayTM to sustain its position as India's largest retail broker.